ABOUT
SOUL
TRADER
On the journey of being your own boss? 
Across the world their are millions of one-person, small and micro businesses. In the UK alone there are over 4 million businesses and well over 90% of these are sole trader, owner-manager businesses and self employed people. One of these may well be you. Most of these people become their own boss not just to make money but to follow their heart, passion, talents, life priorities, and to be maters of their own destinies.
A Soul Trader is someone – like you – who is or wants to be their own boss. They run a business that they are truly passionate about. They care about their customers and those they do business with.  They work in a field – or undertake a cause – that's close to their heart. Some run traditional businesses and bring their own unique spin to improve or revolutionise it. Many are people of all walks of life who simply wish to do what they love for a living. Soul Traders also include inventors, healers, innovators, teachers, leaders, carers, artists, entertainers, ethical entrepreneurs, environmentalists, creatives, mentors, therapists. Some are all these things – and are mavericks.
Overall soul traders want to run a business that sits with the values an ethics that sit with them and their life style. Sometimes they are tired and stressed by the old ways of doing things and need to achieve more life balance, fun and creativity to what they do and in their lives – or simply seek fresh inspiration.
Welcome to the world of the soul trader.
A new approach to business:  7 Soul Trader steps / principles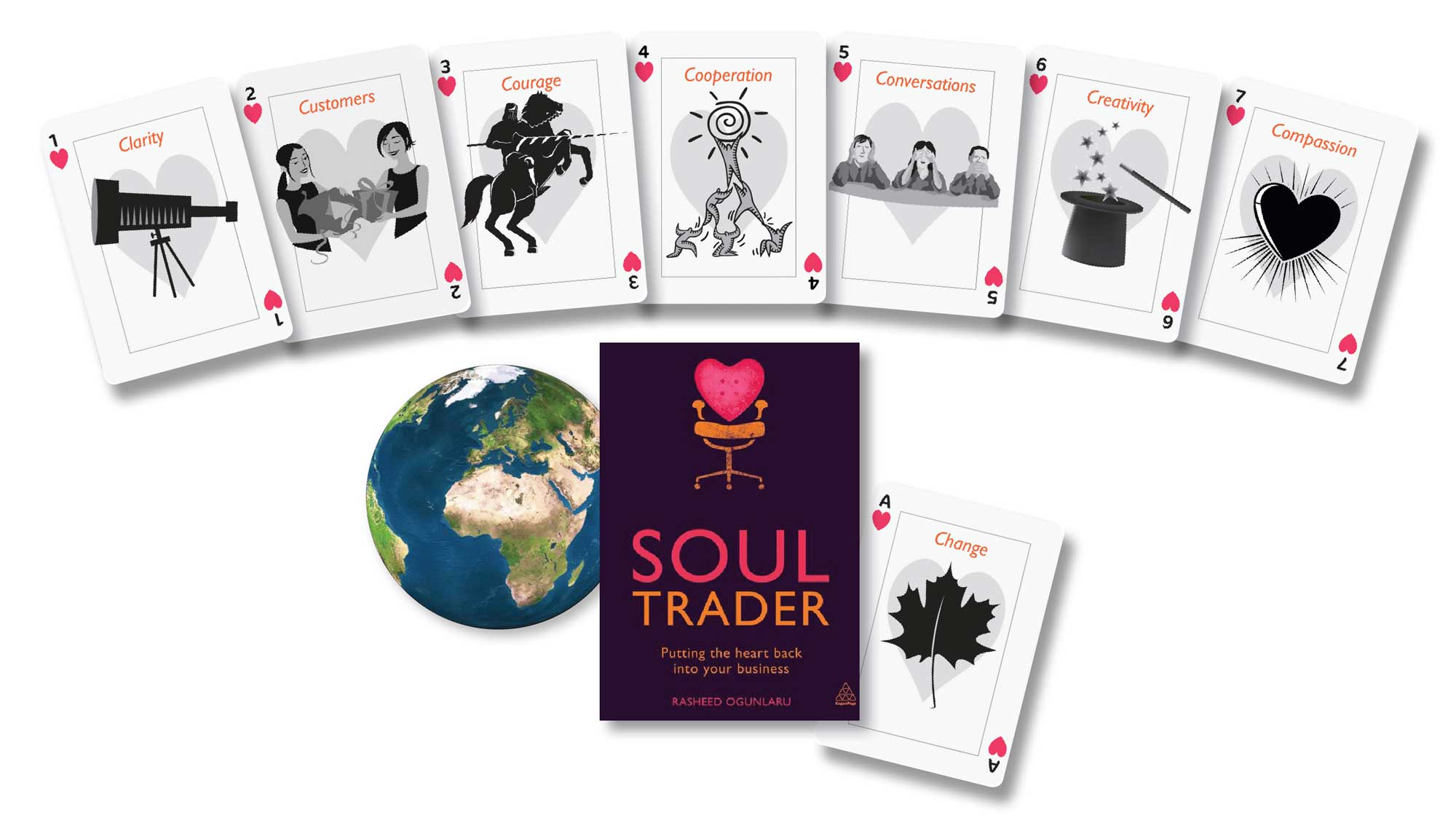 Soul Trader cuts the complexity and combat-mentality of business, introducing an easy, cost-effective way of starting / growing your business through seven 'heart centred' principles and steps of: Clarity, Customers, Courage, Co-operation, Conversations, Creativity, Compassion ….and the binding, additional principle; Change.
Top tips based on 7 powerful 'Soul Trader' principles

1.Clarity:
Vision is the hallmark great entrepreneur. Know your mission and utilise your unique story and values to stand out and propel you forward.
2.Customers:
Once you're clear view your business from customers' view point. It will save you money, win you business and create brand loyalty.
3.Courage:
Identify your strengths, adopt the 'attitude of an athlete' and run your own race. Soul Trader shares how to unleash your inspiration and inner wisdom.
4.Co-operation:
Business = relationships.  Build, support and use your network to create and access opportunities. Collaborate and punch above your weight
5.Conversations:
The right words open doors while the wrong ones close them forever. Soul Trader shows how to generate opportunities and avoid conflicts.
6.Creativity:
Know when to work, rest and be at your best. Tap into your creativity and build in free time to boost your business and your life balance.
7. Compassion:
Soul Trader shows how to connect on a deeper 'heart level' by being compassionate to yourself and creating richer relationships with others.
+ Change:
You, your customers, business, industry, the economy and technology will change. Soul Trader's extra principal helps you be aware of, adapt to and embrace change.
"Will inspire a whole new generation of heart-centred entrepreneurs."
– Rachel Elnaugh, Award winning entrepreneur, business mentor and star of BBC's Dragons Den seasons 1 & 2
ABOUT THE AUTHOR AND FOUNDER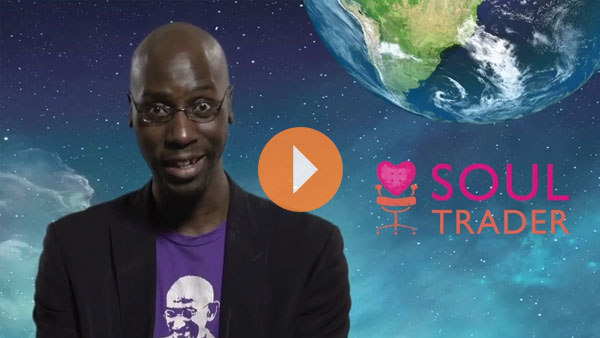 Biography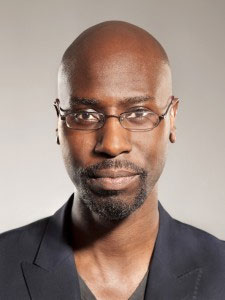 Rasheed Ogunlaru is a leading life coach, motivational speaker and business / corporate coach. He is author of Soul Trader – Putting the Heart Back into Your Business and a range of inspiring other books, videos and audio talks. Born and based in London, United Kingdom, his clients include entrepreneurs, entertainers, Chief Executives, teachers, healers and organisations. He is renowned for his 'become who you are approach' which helps people of all backgrounds find lasting inner fulfilment – from within.  He often appears on TV, radio, in the press and online on work-life issues, including appearances on BBC Breakfast and ITV News. He is the life/ business coach partner to the British Library's Business & Intellectual Property Centre where he runs the inspiring 'Soul Trader' event each month for new and established business owners and sole traders. He is a popular public speaker who enjoys a rare popularity across the business, spiritual and personal development circuits.
His career spans over 16 years in coaching, training, media, performance and organisational strategy.  He often appears in media on life, work and relationship issues – including appearances on theBBC and ITV News and quotes in The Times and Guardian – and his own inspiring pilot TV show.
He is an inspiring and empowering public speaker and seminar leader – uniquely popular on the business, spiritual and personal development circuits. He is a qualified member of The Coaching Academy (for whom he has also served as an external trainer). He is also trained in Neuro-Linguistic Programming (NLP) and is former Co-Director of Samaritans (Central London).
He is author of an inspiring range of books, videos and downloads including The Gift of Inner Success, A Zest for Business,  Become who you are and Soul Trader – putting the heart back into your business. He is the partner life &
business coach of the British Library where he runs his popular Soul Trader; your life your business seminar. Prior to his career in coaching Rasheed was a successful communications manager and media trainer; a career which began at 18 working for Which? eventually becoming a Press Officer, Media Trainer and Media Spokesman.
After 10 years he moved on to a career as a singers-songwriter. On meeting countless performers who struggled with confidence, career progression and happiness he retrained as a coach to help people of all take charge of their lives.
Today his work spans coaching wealthy high achievers to empowering young people. His unique 'become who you are' approach enables people of all backgrounds to achieve greater success, performance, confidence and happiness – from within. As such he is widely considered one of the UK's leading specialists on achieving lasting inner fulfilment.
Rasheed is also Co-Founder of Evolved Heart, an inspiring website full of free videos and articles to help anyone find greater peace, joy and fulfilment in all areas of their  lives – by embracing life.
Mission: to help leaders, teachers, high achievers and people of all backgrounds achieve lasting fulfilment, co-operation, peace, understanding and 'self-defined' success:
within yourself – and in your life, relationships and work
in business and across organisations
across communities, societies and globally.
Vision: To affect and achieve greater consciousness, compassion, co-operation, peace, understanding and 'oneness' in individuals, organisations, communities, society and globally.
For more information about Rasheed, visit www.rasaru.com.
Rasheed's seminar enabled me to take a step back from my business … and has really paid dividends.
[