Watch our latest FREE Webinar
Business & Consciousness
Why are you here? Why are you in business? Recorded for Global Entrepreneurship Week 2017, Coach & Speaker, Rasheed Ogunlaru author of Soul Trader – Putting the Heart Back into Your Business explores business and consciousness. Click on the video above to enjoy our latest motivational talk / webinar "Business  & Consciousness"
This talk invites you to consider not just your passion, purpose, mission, talents and possibilities. But what does success really mean. Are you just in it for self, money and greed? Or do you genuinely care about others, customers and do you want to make a meaningful contribution.
This talk will help you:
Bring more consciousness, silence, balance, compassion and mindfulness to you business.
Invite in more creativity, intuition and inspiration
Be more compassionate, customer focused and 'on purpose' in business.
This talk will help you:
Check in with where you are right now
Identify what's hot and what's not in life and business
Focused on a handful of priorities to help you boost your impact and profitability
Identify a simple plan of action for the season ahead
To watch / take part in our live webinars:
The event will also be live streamed on the Soul Trader YouTube channel via Google Hangouts.
 Your host: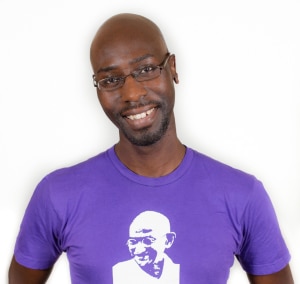 Rasheed Ogunlaru is a leading life coach, motivational speaker and business / corporate coach – and author of Soul Trader – Putting the Heart Back into Your Business. His clients include entrepreneurs, entertainers, Chief Executives, teachers, healers, organisations and the public. He specialises in helping people of all backgrounds find fulfilment in all areas of their lives – from within through his 'Become who you are approach" of embracing life and 'self'. Meanwhile Rasheed's Soul Trader; your life, your business workshop at the @ British Library: 10am-1pm Thu 17 Nov, Mon 12 Dec 2016 & Wed 8 Feb 2017. BOOK NOW
Missed our recent webinars?
Back to Business – Autumn 2017
Heart-Centred Leadership Masterclass
Focus & Flow
Spring Clean & Stocktake
Progress in 2017
Material – Emotional – Spiritual
Back to work, back to business
Courage in life & business with Rita Bailey
Soul Trader; your life, your business
Spring Clean Your Life & Biz
Passion & Compassion
Hopes, Goals & Dreams in 2016
Review, Relax, Celebrate
Transitions; facing, shaping and embracing change with guest Steve Nobel.
Marketing Authentically & the 4Ps – with Helen Oldfield
Mindfulness & Heartfullness in Life & Business – with Neville Sankey and Kathy O'Hara
Your Money & Your Life – with small business finance expert, Heather Darnell
PREVIOUS EVENTS
Soul Trader author / founder Rasheed's previous inspiring events for your life and business